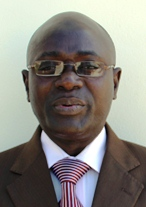 Mr. Sonko Fofana is an astute development practitioner. He joined the Social Development (SDF) in 1998 as an Administrative Officer and rose through the ranks to become the Director General. He holds an MSc in Development & Project Planning from the Centre for International Development, University of Bradford, UK, and has a multi-disciplinary background in Business Administration, Human Resource Management, Procurement and Microfinance.
He participated in a number of training courses in microfinance both locally and internationally, and so doing acquired an in-depth knowledge on the formulation, running and management of microfinance entities.
As the Director General of the SDF, Mr. Fofana is responsible for providing leadership and technical guidance in strategy development, implementation and monitoring with the view to attaining the corporate mission and vision.