The regional office for Social Development Fund (SDF) in NBR/LRR is situated in Farafenni Town about 30m from the Kerewan Garage and on the main Highway to Physical Planning office and Kerewan Area Council. The office operates through programme officers (PO) which are located in each of the two operational Zones of NBR/LRR under the supervision of the Regional Manager based in Farafenni.
The PO in NBR covers Barra to Palodi and is based in Farafenni while the PO in LRR covers Taborankoto in Kiang West to Pakaliba and is based at the Area Council office in Soma.
At regional level, we work as a team to effectively implement projects and programmes to the best of our ability. Currently the only product of SDF we have is the credit component to CBOs, Micro Finance Institutions (MFIs) and Kafos. The capacity building component enables awareness creation/training of clients (Entrepreneurs) on Business Development Services (BDS). Our services are available and accessible to all qualified groups, CBOs, MFIs during working hours. For further information, please contact us on the following:
Tel: (+220) 5735244
nbr.lrr@sdfgambia.gm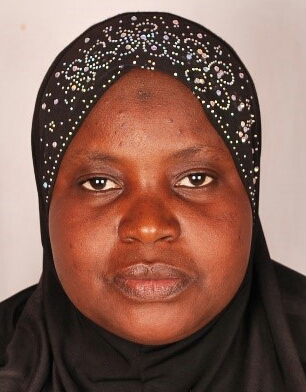 Being the Regional Manager, Rohey's responsibilities include but not limited to loan administration and supporting programme officers under her watch. Her experience in administration, earned through working with Worldview The Gambia FACTS Project, MRC The Gambia and QuantumNet Institute of Technology, has spanned more than 15 years.
Rohey holds a Diploma in Human Resource Management certified by IPFM, UK, a Certificate in Training of Trainers from PA-WAID Cameroon, a BA in Management and Economics from the University of the Gambia (UTG) and an MSc in Social Protection Financing from the University of Mauritius.
Buttressing her academic qualification and work experience, is her fluency in Mandinka, Wolof, Sarahulah, Fula and Aku – skills which enable her interact cordially with people at local level. She joined SDF in May 2017 as Regional Manager for NBR and LRR.